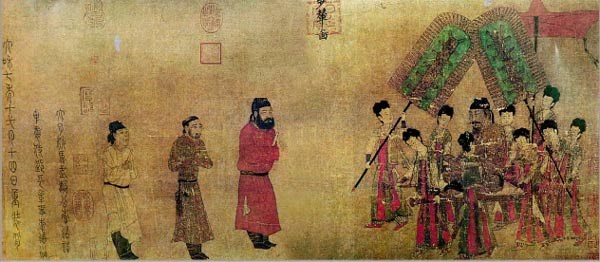 Chinese Traditional Medicine influences on Bhutanese Traditional Medicine
The Sino Tibetan alliance was stable during the Tang dynasty. It was further strengthened with the marriage between the Tibetan King Mes Ag Tshoms and Princess Jincheng.
Besides the many medical reference books brought along from China following the union, a Han monk accompanied them too. He later aided in the translation of Traditional Chinese Medicine (TCM) knowledge in the form of a book entitled "Yue Wang Yao Zhen/ 月王药疹". He laid the foundations of what is known as Tibetan medicine today, which combined a strong infusion of Chinese medicinal influences along with traditional Tibetan medicine.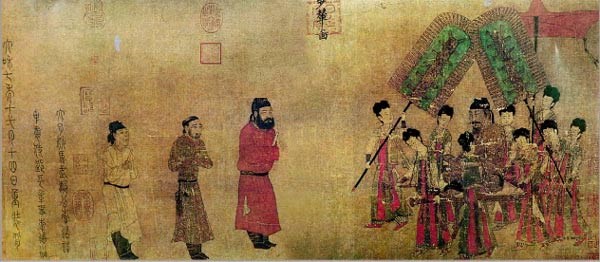 Above: Picture It is depicting a Travel in Carriages Drawn by Yan Liben, a painter of the Tang Dynasty. It represents the scene of how Tang Emperor Taizong met with mGar-stong-rtsan (left, second), a Tubo marriage envoy in Chang'an.

Traditional Medical References: