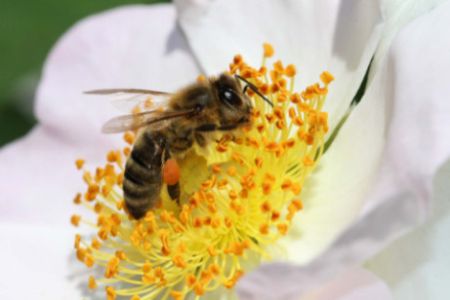 On April 2018, a New Zealand company, Evergreen Life, pleaded guilty to charges of adding non-approved substances into its premium manuka honey to sell their honey at a higher price.
Manuka honey's major antibacterial component is the methylglyoxal (MG); a compound found in most honey, but in small quantity.
The methylglyoxal (MG) compound comes from the conversion of another compound called the dihydroxyacetone, found in the nectar of manuka flowers.
Manuka honey producer rates their honey by UMF standard, which refers to as Unique Manuka Factor.
The UMF rating indicates the concentration of methylglyoxal (MG) compound. To be therapeutic, manuka honey needs a score of 10 and above UMF to be marketed as "UMF Manuka Honey" or "Active Manuka Honey.
Read more at https://www.channelnewsasia.com/news/health/premium-new-zealand-honey-producer-admits-adding-chemicals-media-11461448.