COVID-19 Updates:
We have temporarily ceased walk-ins until further notice. Please click this
link
for further information.
Bulk Cordyceps Grad B 100
100 Pieces
Bulk Purchase Bhutan Wild Cordyceps Grade B 100 Pieces for SGD1037 ~ SGD10.37/Piece. While Stock Last!
Product
Product Description: 
Grade B Bhutan Wild Cordyceps
Harvest in Laya District

 

(Altitude: 3800m, Latitude: 27

°54'13.29 N, 89

°43'36.8 E, Avg Temperature: 17°C, 

Population: 3000)

Avg weight 0.17g 
Bhutan Cordyceps (Yartsa Goenbub) is an annual harvest that matures between May to July of the year.
Every year, in late June, licensed Bhutanese farmers will ascend the sacred mountains in the regions of Paro, Wangduephodrang, Gasa, Lhuntse, Trashigang, Trashiyangtse, and Bumthang in search of Cordyceps.
Harvesting is extremely difficult because of its remoteness near the border of the Tibetan Autonomous Region of China and negative temperature.
WHY BHUTAN WILD CORDYCEPS
Environmental condition determines the quality of the Cordyceps. Bhutan's best wild Cordyceps are produced in naturally cold environments, in Khangdang of Bumthang above 3500m and Shingchenla of Laya above 5010m.
TRADITIONAL CHINESE MEDICINE & AYURVEDA INTEGRATIVE MEDICINE BENEFITS:
Malignant Tumor, Liver Disease, Kidney Diseases, Low Blood Pressure, and Dizziness. Bronchitis, Cough and Cold, Arthritis, Jaundice, Prostate Enlargement, Chronic Pain, Sciatica and Backache, and Diabetics. Rheumatism, Coronary Heart Disease, and Alcoholic Hepatitis
SELECTING GOOD WILD CORDYCEPS
Cordyceps are usually graded according to the thickness of the larva body. According to the Department of Pharmacology, Sikkim Manipal Institutes of Medical Science, concludes that the more intense the eyes of the cordyceps are, the higher the active ingredient, the better the effect.
The body section should be plump, yellowish, complete with eight pairs of legs, while the fungi section should be intact.
DIFFERENCE BETWEEN BHUTAN WILD CORDYCEPS AND TIBETAN CORDYCEPS
The critical difference between the Bhutan Wild Cordyceps and the Tibetan Cordyceps are the colour of the eyes; red colour eyes mean higher the adenosine level, and black colour eyes indicate lower adenosine level found in the Cordyceps. 
CORDYCEPS BENEFITS IN CANCER: (CHINESE HERBAL COOKING - YOUR COMPANION DURING CANCER - TTSH COMPLEMENTARY INTEGRATIVE MEDICINE CLINIC) ADENOSINE PHARMACOLOGICAL EFFECTS
Cordyceps has possible anti-cancer properties. Researchers at the University of Nottingham found that cordycepin, a compound extracted from Cordyceps, effectively stopped the growth of several types of cancers.
At low doses, Cordycepin interfered with the production of proteins required for cell multiplication and tumour growth. At higher doses, Cordycepin directly induced cell death.
SCIENTIFIC RESEARCH:
A scientific report published on 22nd of November 2016 by the State Key Laboratory of Quality Research in Chinese Medicine, the Institute of Chinese Medical Sciences, and the University of Macau - "Cordyceps collected from Bhutan, an appropriate alternative of Cordyceps sinensis." 
Identification of Bhutanese Cordyceps via morphological characteristics of Bhutanese Cordyceps compared to Natural Cordyceps Sinesis were similar, but the distinct difference lies in their eyes
According to GenBank NCBI nucleotide database, ITS sequence of Bhutanese Cordyceps was 99% homologous to that of C. sinensis. Confirming the fungus in Bhutanese Cordyceps as C. sinensis. 
The mitochondrial results of the COI and Cytb sequences in host insect of Bhutanese Cordyceps suggested that species of host insect of Bhutanese Cordyceps belonged to Hepialidae sp, which was per those of Cordyceps Sinensis. 
REFERENCE:
Wu, D.-T. et al. Cordyceps collected from Bhutan, an appropriate alternative of Cordyceps sinensis. Sci. Rep. 6, 37668; DOI: 10.1038/srep37668 (2016).
Traditional Uses and Medicinal Potential of Cordyceps Sinensis of Sikkim. Ayurveda Regional Research Institute,1Department of Pharmacology, Sikkim Manipal Institutes of Medical Sciences, Gangtok, Sikkim, India
HOW TO EAT BHUTAN WILD CORDYCEPS THE RIGHT WAY
BOIL CORDYCEPS WITH WATER 
Pour boiling water into a pot of Cordyceps sinensis (1-3 pieces) 
Slimer it for 10 minutes on low heat 
Pour and consume it immediately (Color of the extract will be light brownish colour)
Add water and simmer for another 10 minutes in low heat
Repeat all the processes until the colour of the extract no longer remains light brownish) 
Lastly, consume the Cordyceps directly
STEW WITH MEAT (SOUP BASED) -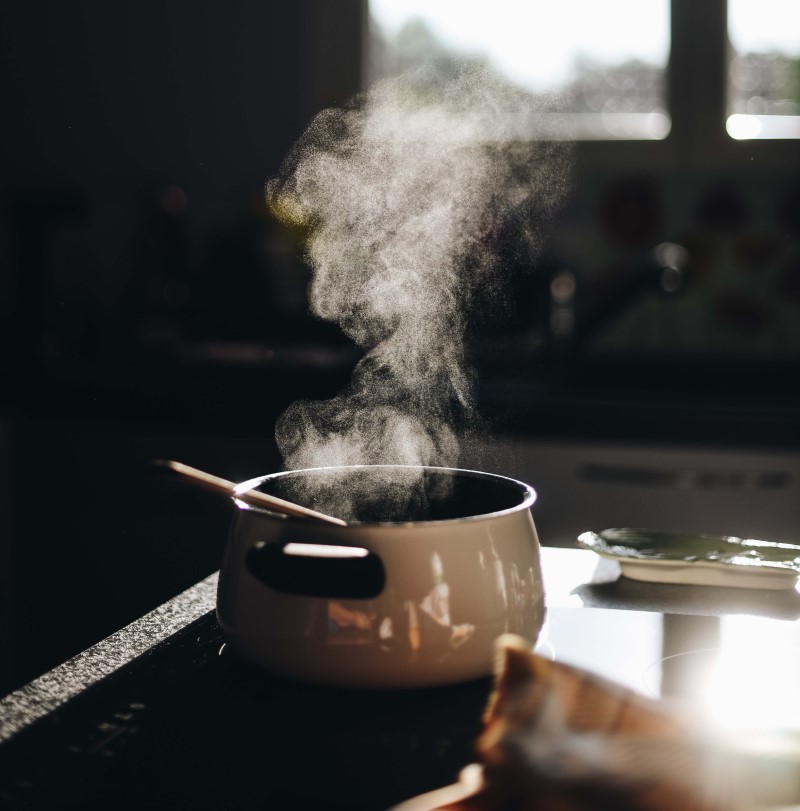 Cordyceps and stew are the best to eat together, but be aware that Cordyceps cannot be stewed too long, as nutrients can be easily lost through prolonging boiling.
1) Steamed Chicken with Cordyceps: 4 servings
300g chicken thighs, 15g cordyceps, two pieces dried tangerine peel, 15g dried red dates, shredded ginger, spring onion, sesame oil, 2 tbsp Chinese rice wine, 1/2 tsp salt, 2 tsp sugar, 2 tsp soy sauce, 2 tsp cornflour
2) Lean Pork Soup with Cordyceps: 6 servings
500g lean pork, 15g cordyceps, 15g wolfberries, 15g red dates, 15g pseudostellaria root, and 1/2 tsp salt.
3) Egg with Cordyceps and Rock Sugar: 2 servings
2 medium eggs, 3g cordyceps, and 30g rock sugar
Bhutan Wild Cordyceps Health Benefits Articles: 
WHERE TO FIND IT IN BHUTAN
Bhutan Natural Thimphu Outlet
RELATED ARTICLES
WHAT TO SHOP IN BHUTAN      |      WHAT TO BUY IN BHUTAN
A PRODUCT MADE IN BHUTAN, THE FIRST CARBON NEGATIVE COUNTRY
优等不丹野生冬虫夏草C级,一共100条, 平均重量为0.19克.
不丹冬虫夏草(Cordyceps Sinensis)在当地被称为"Yartsa Goenbub",它是一种具有高度商业需求的昆虫寄生真菌作为滋补/壮阳药。
在合法化之前,只有当地牦牛牧民在Lunana省才允许收集虫草。
正是在2004年6月17日,国王陛下的皇家指令取消了制裁,允许每个不丹家庭的一名成员收获Yartsa Goenbub(冬虫夏草)。
健康利益
冬虫夏草消耗时具有负变时效应。它会降低心率并缓解心肌氧需求失衡。 中医认为经常食用冬虫夏草可改善动脉阻塞,血小板计数,心跳异常和心肌炎症。 注意:(+)变时性增加心率; ( - )变时性降低心率。
心肌需氧量
向心肌提供氧气决定于冠状动脉血流量和携氧能力。 在某些病理状态下,如冠状动脉疾病,氧气量可能会耗尽,供需不平衡会转化为缺血。
循环系统
消费提取冬虫夏草精华的酒精可以增加血小板计数(血小板聚集水平)来治疗创伤性损伤,并且可以减轻麻醉后的影响。这种本质还可以扩大冠状动脉以增加冠状动脉血流,抑制血管内血块的形成(血栓形成)。

呼吸系统
消耗冬虫夏草可能会增加肾上腺素水平来扩大气管。因此,可以缓解慢性支气管炎,哮喘,肺气肿和肺心病。 冬虫夏草的精华可以中和导致疾病的致病细菌(结核分枝杆菌)。它的氨基酸和多糖可以修复受损的呼吸系统。
如何吃不丹冬虫夏草
烧开水与茶一起使用
冬虫夏草不宜泡水饮用,但应与开水一起烧来喝
正确煮冬虫夏草的方法是,加开水进一杯冬虫夏草,用小火加热10次 分钟,然后立即倒水出水喝,然后加水10分钟,倒入 喝完之后,再加水煮沸,加水煮,这样反复多次直至冬虫夏草 开水。
与肉炖来吃
冬虫夏草炖出来的味道是连绵不绝的,冬虫夏草和炖肉在一起吃是最好的,但是要注意,冬虫夏草不能炖太长,炖久了,营养很容易失去。