COVID-19 Updates:
We have temporarily ceased walk-ins until further notice. Please click this
link
for further information.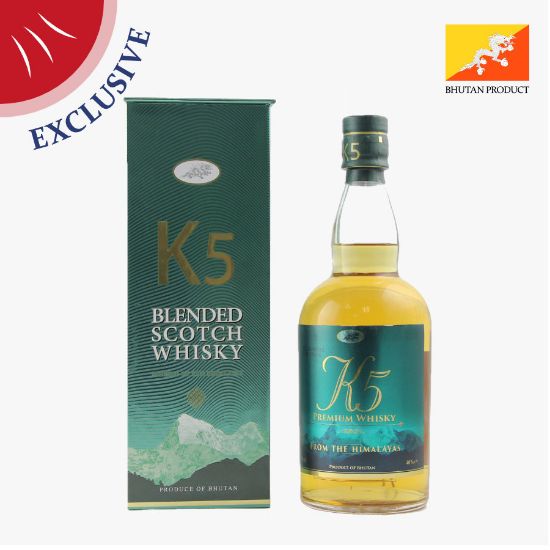 Bhutan Whiskey K5
750mL
Blended to commemorate the auspicious occasion of the Coronation of His Majesty the Fifth Druk Gyalpol. 35% OFF Pre-celebrate World Whisky Day 2020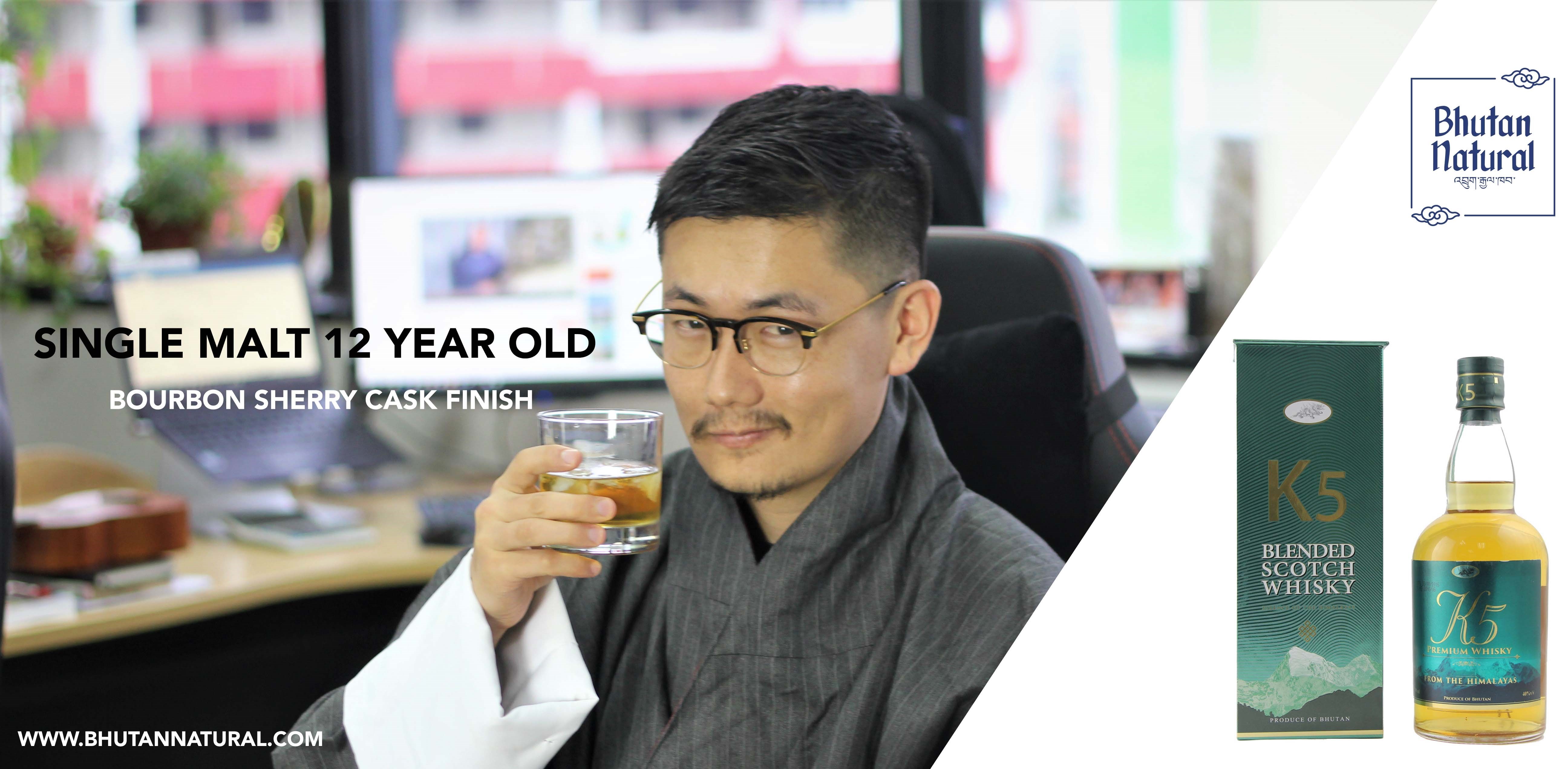 K5 Himalayan Whiskey is the first whiskey blended and bottled in Bhutan. The product is named "K5" after the 5th King of Bhutan, HM King Jigme Khesar Namgyal Wangchuck. 
A Bhutanese recipe assembled by distillers from The Gelephu Distillery, under the Bhutanese Army Welfare Project.
Sixty-Five per cent of its blend comes from eight to twelve years malt whiskeys, distilled in Scotland and aged in bourbon and sherry casks. Thirty-Five per cent is Bhutanese organic grain spirit, distilled with Himalayan glacial water to express its excellent light fruitiness with lingering sherry taste of sweetness.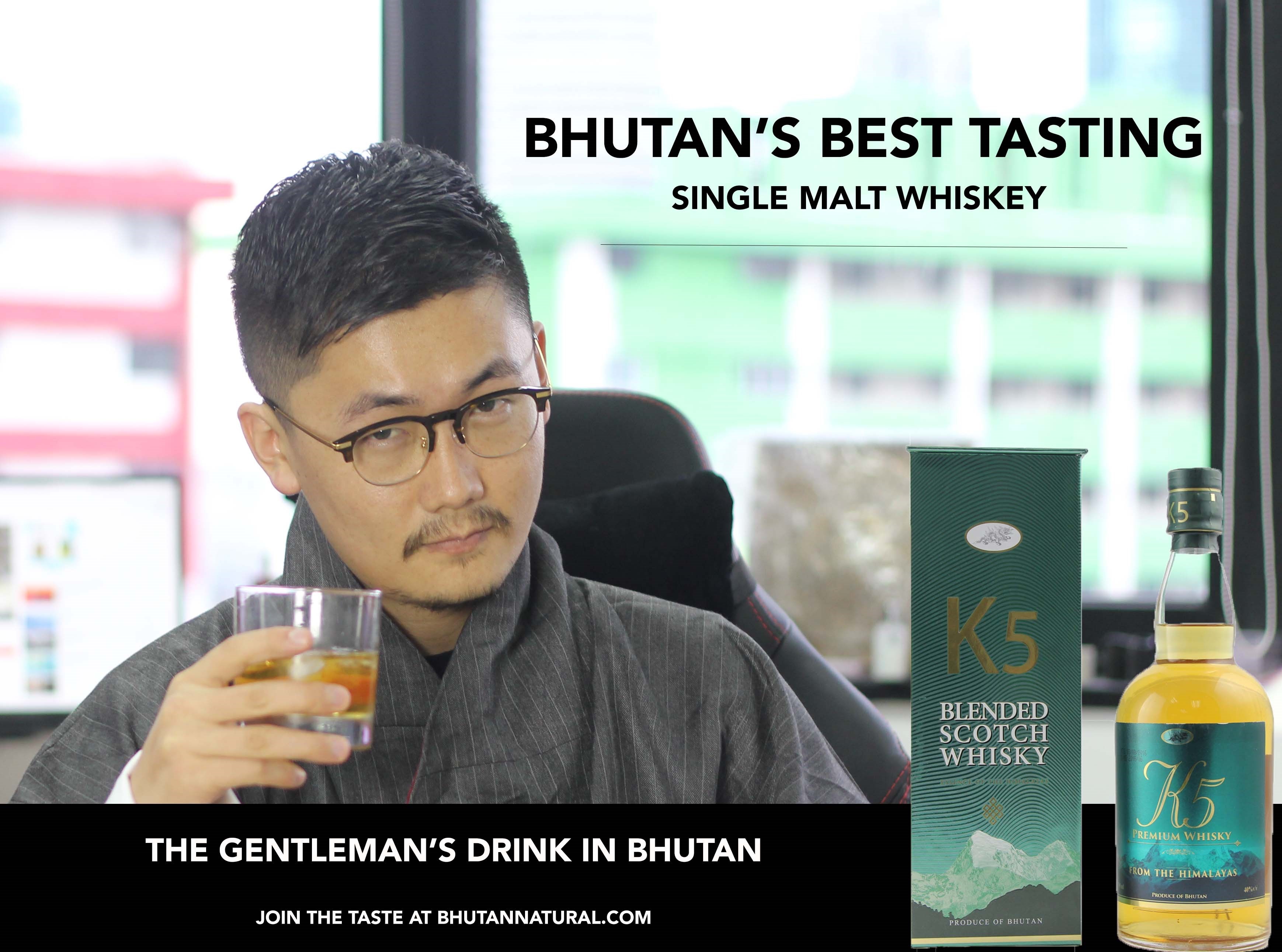 Appearance
Aroma
Base Note: Agriculture notes up; hay and raw potato.
Mid Note: Fresh oak.
Final Note: A hint of smokiness
Taste
Lengthy with sherry casks sweetness, and a distant note of spicy cinnamon.
Overall:
Easy and smooth drinking. Creamy caramel with honey and dried figs.
Notes of cinnamon and cardamon.
Bottled at 80 Alcohol Proof 
WHERE TO FIND IT IN BHUTAN
Available in Bhutan Natural Thimphu Outlet
RELATED ARTICLES
WHAT TO SHOP IN BHUTAN      |      WHAT TO BUY IN BHUTAN
A PRODUCT MADE IN BHUTAN, THE FIRST CARBON NEGATIVE COUNTRY
不丹12年麦芽威士忌 - 不丹顶级产品