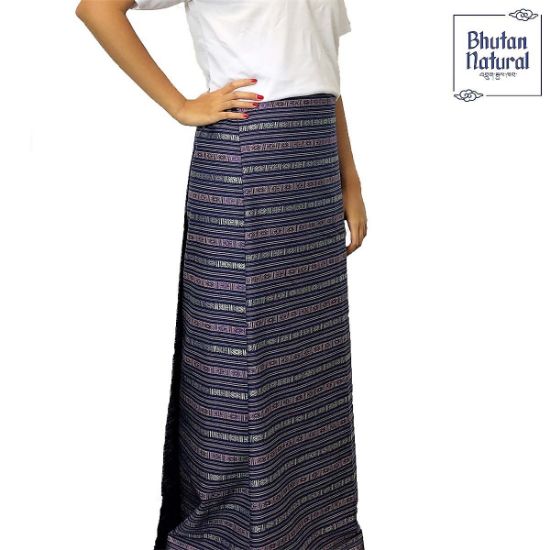 Bhutan Traditional Kira
In the shade of royal purple hue, this authentic Kira can give a traditional twist to your wardrobe and style! simply wrap this around your waist and fold according to your height and it's a wrap! Bhutan Natural 1st Edition Kira Design.
Ethnic strip design, Selection of high-quality fabrics, Rich color craftsmanship
Kira Dimension: 
Length 240cm Width 117cm
Avg weight - 0.6kg. 
Fabric Details: 
Select high-quality skin-friendly fabrics, ethnic characteristic and full of comfort. 
Kira Cutting - Body Hugging  
WHERE TO FIND IT IN BHUTAN
Available in Craft Gallery Thimphu.
Soon to be available at Namgay Heritage Thimphu and Tenzinling Resort Paro
RELATED ARTICLES
WHAT TO SHOP IN BHUTAN      |      WHAT TO BUY IN BHUTAN
A PRODUCT MADE IN BHUTAN, THE FIRST CARBON NEGATIVE COUNTRY