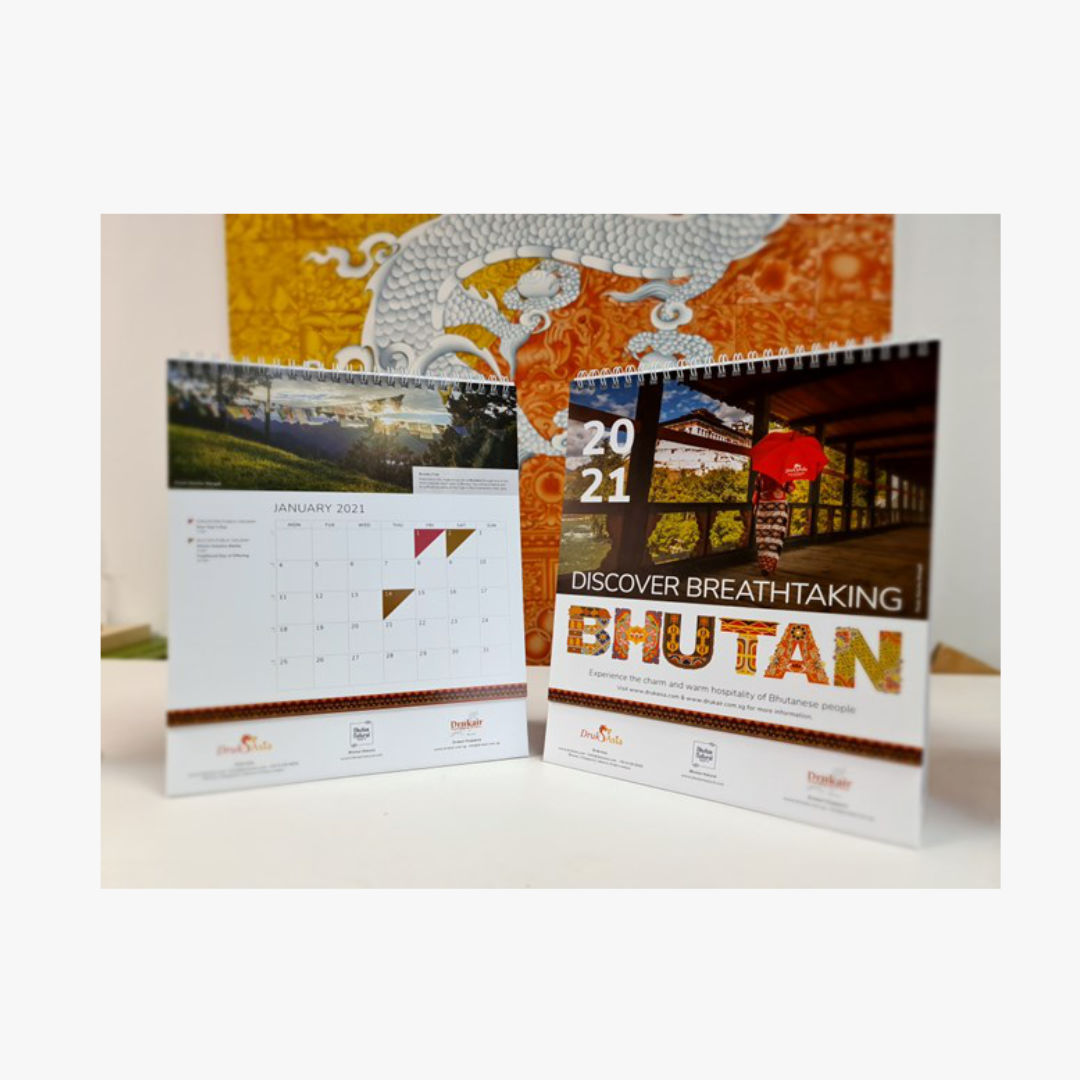 Bhutan Calendar 2020
1 pcs
Discover Breathtaking Bhutan with Druk Asia Or purchase a minimum of SGD59 to get free calendar* This year's calendar, we zoom into Bhutan's colorful and vibrant festivals. *Limited stock available
Discover Breathtaking Bhutan with Druk Asia
Be the first to get the new 2020 Bhutan Calendar!
Or purchase a minimum of SGD59 to get free calendar*

This year's calendar, we zoom into Bhutan's colorful and vibrant festivals.
Festivals in the Land of the Thunder Dragon are rich and happy expressions of its ancient Buddhist culture. These festivals are held in all districts in honour of Guru Rinpoche, the saint who introduced Buddhism to Bhutan in the 8th century. Tsechus are held on auspicious days and months in the Bhutanese calendar, and last up to four days in which a series of highly stylised masked dance rituals are performed.
*Limited stock available