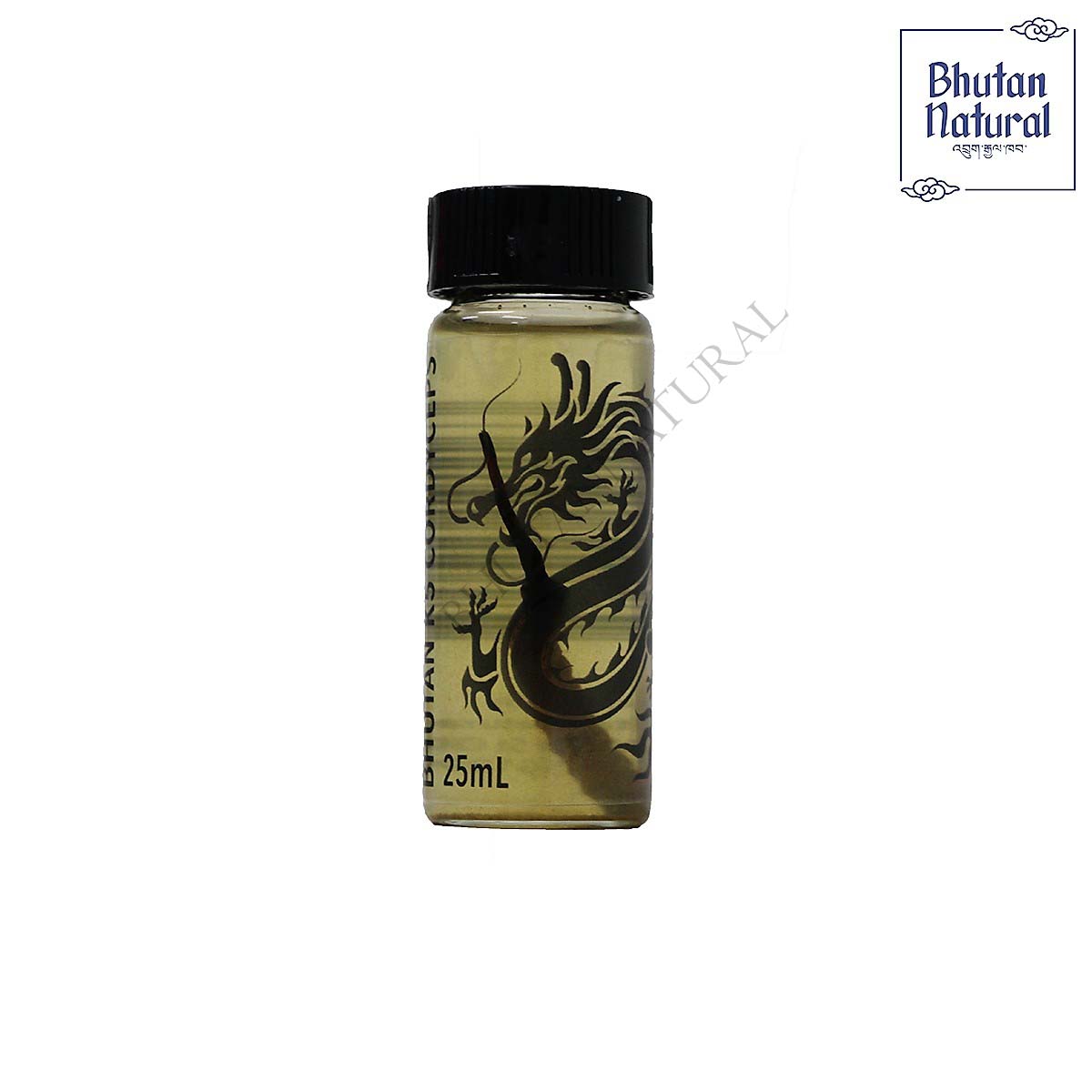 K5 Cordycep
25mL
Grade B+ Bhutan Wild Cordyceps. Avg weight of 0.259g. Infused in K5 Himalayan Whiskey. 优等不丹野生冬虫夏草B级, 平均重量为0.259克.
Product Description: 
Grade B+ Bhutan Wild Cordyceps
About 4 Pieces
Avg weight of 0.259g
In Bhutan Cordyceps (Cordyceps Sinensis) locally called "Yartsa Goenbub" which is an insect parasite fungus having high commercial demand as a tonic/aphrodisiac.
CORDYCEPS HEALTH BENEFITS - JOURNAL OF AYURVEDA & INTEGRATIVE MEDICINE (JAN-MAR 2011 | VOL 2 | ISSUE 1)
Mild Health Benefits - Rheumatism, Coronary Heart Disease, and Alcoholic Hepatitis
Medium Health Benefits - Bronchitis, Cough and Cold, Arthritis, Jaundice, Prostate Enlargement, Chronic Pain, Sciatica and Backache, and Diabetics
High Health Benefits - Malignant Tumor, Liver Disease, Kidney Diseases, Low Blood Pressure and Dizziness
DIFFERENCE BETWEEN BHUTAN WILD CORDYCEPS AND TIBETAN CORDYCEPS
The key difference between the Bhutan Wild Cordyceps and the Tibetan Cordyceps are the color of the eyes; red color eyes mean higher the adenosine level and black color eyes mean lower adenosine level found in the Cordyceps. 
K5 Himalayan Whiskey is the first whiskey blended and bottled in Bhutan. The product is named "K5" after the 5th King of Bhutan, HM King Jigme Khesar Namgyal Wangchuck. 
A Bhutanese recipe assembled by distillers from The Gelephu Distillery, under the Bhutanese Army Welfare Project.
Sixty-Five percent of its blend comes from eight to twelve years malt whiskeys, distilled in Scotland and aged in bourbon and sherry casks. Thirty-Five percent is Bhutanese organic grain spirit, distilled with Himalayan glacial water to express its excellent light fruitiness with lingering sherry taste of sweetness.
WHERE TO FIND IT IN BHUTAN
Available in Craft Gallery Thimphu.
Soon to be available at Namgay Heritage Thimphu and Tenzinling Resort Paro
RELATED ARTICLES
WHAT TO SHOP IN BHUTAN      |      WHAT TO BUY IN BHUTAN
A PRODUCT MADE IN BHUTAN, THE FIRST CARBON NEGATIVE COUNTRY